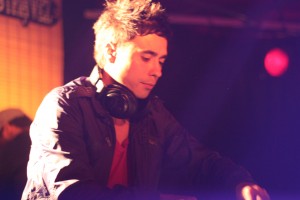 Arrecha Records is proud to have found none other then Jason Cheiron, prepared to deliver a remix for the Ancient Spirit release by Pascal Morais & Vinnie M
Jason Cheiron is one of the few producers in the Netherlands who has been flying under the radar for far too long. This promising Afro house producer creates a fresh sound that has never been done before and is sure to anchor his position in the Afro house scene. The time has come for audiences worldwide to embrace Cheiron's energetic sound.
Jason Cheiron has always been fascinated by the Latin influences in house music. Groovy rhythms, Portuguese vocals and percussion have made him a Latin house lover. This appreciation led him to another step in his musical journey, where he got slowly infected by the deep Afro sounds from artists like: Osunlade, Boddhi Satva, Manoo and Abicah Soul. These dark atmospheric sounds combined with great percussion beats have captured his soul.
Not only is Jason inspired by these producers, his talent is one of the reasons he has received great support by several prestigious producers (Boddhi Satva, Carlos Mena and Stephen Rigmaiden just to name a few) from around the world.
Despite the music world becoming saturated with producers nowadays, Jason Cheiron won't let that stop him from challenging this premise. After enjoying successful releases on Deep Journey Recordings, Cabana Recordings, So So Deep Recordings, Seasons Recordings, Nulu Music, Afrazoo, G-rex, TriCircle Recordings and Mutated Music Jason has made his mark on several labels spread across the globe