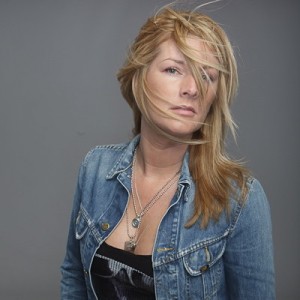 MARCELLA, Dutch dj, producer, radiohost and labelowner.
Working worldwide dancefloors for several years now with her energetic sets. Her first solo release 'Stabbing Sally' was an instant hit on Renaissance & Royal Flush picked up by Danny Tenaglia, Erick Morillo and Pete Tong. She remixed artists like Yousef, Seamus Haji and David Vendetta, hosts a weekly radioshow/podcast Planet House Radio and she's the owner of Planet House Trax.
She's not a purist, not a dj to be boxed, she plays and produces music that has quality. 'House' has been the keyword all the time, whether it's minimal, tech, deep, vocal or tribal house. Marcella: 'You have good and bad music, that's all there is to it. I play whatever suits me and gets the crowd going'.
'My radioshow is a reflexion of my musical taste. It's very wide but all the tracks do have certain elements in common; they are sexy, well produced, exciting and sometimes weird but all are beautiful in their own way'. Planet House Radio is broadcasted every week on Fridays @ Dance-tunes.com
Planet House Trax, which will start within a couple of weeks, shares the same philosophy; quality music, thinking out of the box, it's House music in the broadest sense of the word.
History
In 2005 she released her first E.P. 'Solar'. Her production skills were praised by others and in a short time her next production 'Stabbing Sally' was released on Richard Durands label Terminal 4. 'Stabbing Sally' had an enormous impact on the dance floors and was picked up by New York house guru Danny Tenaglia, who played the record at Club Space Ibiza. 'Stabbing Sally' became a big international hit and was also licensed to the french Royal Flush and the English leading label Renaissance. Shortly after that she released the tracks 'Who's Your Nanny', which was supported by the famous Swedish house mafia jock Steve Angello and Dave Spoon, 'Inside' and 'Believe In Us'; which had huge support from Laurent Garnier, Roog/Hardsoul, David Vendetta, Dave Lambert and also airplay at Radio 538, 3FM, Radio Donna, Release Yourself Radio, Radio Decibel and Kiss FM.
Under the alias Unisex Inc. Marcella released the track 'Bouncing Nipples' on Toolroom UK in 2008, which had full support from Erick Morillo, David Vendetta, Michael Gray, Eddie Amador and Roger Sanchez, to name a few. Sanchez gave 'Bouncing Nipples' airplay in his Release Yourself Radioshow, and it was ranked four stars by the biggest UK dance magazine Dj Mag.