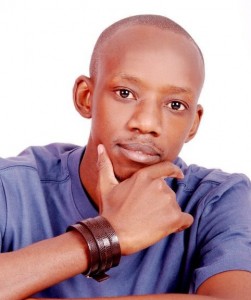 Lunga "The Sid" Nombewu started collecting music and experimenting with the sounds that he liked as a young boy growing up in Port Elizabeth(South Africa), to keep himself company, spending most of his childhood indoors . Dubbed "Lunga music" by Motherwell locals due to his unrelenting playlists at maximum volume, Lunga moved to Johannesburg to pursue a career in Aviation. However music had become essential to his existence and he started Djing on the weekends with friends mostly playing hip- hop. Lunga then discovered house music.
Lunga gained a reputation for being the go to guy for the latest and hottest music amongst his friends across the country. He saw an opportunity to start a movement. That was the beginning of Baainar records, initially operating as an outlet to sell vinyl LP's.
He left his position as an Aircraft Engineer for the national carrier airline to focus all of his energy on building Baainar records into a formidable force in local music industry circles and garnering international acclaim.
To date Baainar has worked with almost every major artist in South Africa. House greats the like of Oskido, Fresh, Tira, Sox and Shota to Afro pop star Theo Kgosinkwe of Mafikilzolo and Durban based kwaito artist Professor and many more. On the international front Baainar has to released works with Nick Holder (Canada), Mr Mama (Italy), Azee and BSC (Brazil) and currently have projects in the pipeline with Martin East, Jellybean who's worked extensively with Madonna, Ocha records and Kafele with no indication of slowing momentum with a host of Baainar artists to be released in 2011.
With Lunga as the head, Baainar records artist's music have been included in no less than 15 CD's in 2010 alone, and released almost a 100 songs digitally.
Lunga was a member of the panel at the 2010 South African Music Conference that presented on the field of distributing music digitally. Three months into 2011 Lunga has been profiled as the cover story of German based Beat magazine and "Baainar undarground selections" EP has been reviewed in 5 Magazine distributed in Miami and Chicago all relating to Baainar records' digital arm.
Baainar's distinctive sound can be described as Deep Afro; however it also includes elements that range all the way from minimal to Afro and even progressive house. The Baainar stable is home to young and upcoming Production, Djing, mixing and mastering, remixing and vocal talents. Baainar missions as a record label to, nurture and grow potential from the musical underground and market it to the world while bridging the gap in terms of the digital integration of our current music industry. The ultimate goal being to provide affiliate labels and artists with resources and mentorship that will result in them growing towards self sustainability in the highly competitive international music arena.
Lunga The Sid lists the Baainar Eastern Cape tour in his home province during November and December of 2010 amongst his career highlights and with his first ever compilation "Sounds of Baainar" launching the revival of the monthly "Baainar House Sessions", Antonio Lyons album "We dance we pray" having just dropped 2011 is going to be a limitless year for this humble gentle-man from Port Elizabeth!