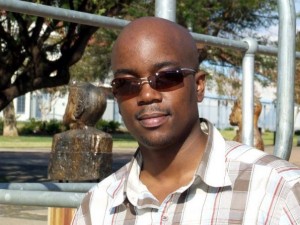 Put your ear to the ground for the beat you've been longing for. It's Nkokhi and it's smoother than syrup, hard heady house that's just dripping with afro-beats. This is deep house like you've never heard it before.
Nkokhi (Mlungisi Mlangeni) was born to make music. Sounds excite him, rhythms drive him and beats make him whole. It was as a Sound Engineer and Producer that Cupid's arrow, dipped in glorious house, turned a past-time into a life-long goal – to make music that the world has never heard. It was then that he realised that all he wanted was to entertain and use his God-given talents to share his side of the story.
Born in Bergville, Kwazulu-Natal, South Africa, Nkokhi says that his career really began with the help of a little technology. In 2001 he fell head-first into the internet and consumed ever bit of information he could get his eyes on – about the music business and how to lavish beats on the world. It was during these years of intellectual hunger that he also began his studies towards a national diploma in accounting at Natal Technikon. Even then, Nkokhi was planning. He knew with these skills, it wouldn't be long till be would need to run his own business.
2003 brought him to Joburg with sights on furthering his studies. By 2006 he has found a job working as a Sound Engineer. And so the love-affair with music began. He worked tirelessly producing demos, recording and mixing deep into the night. Later that year, while focusing on the art of ing, he was offered a post as a Music Production Tutor at Spinout Studios situated in the creative and economic hub of Rosebank.
Always one to explore new horizons, in 2007 Nkokhi added another feather to his creative hat with a job at a multimedia company as a Web Designer and Developer. Blazing cyberspace during the day; turning the beats on their head all night. During this time he also set up and started running Dojob, a and producer network.
Nkokhi has collaborated with local and international artists, producers and vocalists.