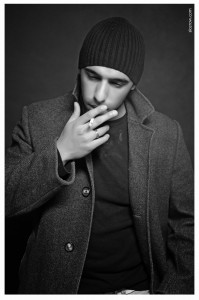 The artist within Troy Denari was born at the early age of five when playing his toy-keyboard given by his parents.
Turning down an offer to go on tour with Dutch R'nB sensation "R'n'G" at the age of sixteen Troy Denari knew he was born to be known as an artist in a later stage of his life. At that time first priority for Troy was to graduate from high school.
In 2008 Troy founded the duo 'Madmusic' together with beat creater Mr.Mike. Turning his bedroom into a studio they started out making R'n'B and pop-music.
This resulted in one #1 and one #3 hit on the 'Juize-drop youre demo'charts, an initiative for talented beginning artists on the Dutch radiostation Radio 538. They were invited to perform two of their tracks live on the show.
Influenced by all sorts of musicstyles Troy shifted his sound towards Pop and Dance/House.
With this new sound he performed in several clubs in the Netherlands and Belgium. He also was support act for worldwide know artists like "Blackstreet" and "Jeremih" at the NOXX in Antwerp.
After the 'Madmusic'-period, Troy Denari worked with both national and international artists such as 'Rupee', 'Kaysha', 'Sicerow'(Fill u up) and 'Lunaman'(producer of the album of Felix da Housecat).
Also the list of collaborations with DJ's and producers is getting longer and longer, such as , 'Pascal Morais', 'Master Lee', Hardsoul, Leroy Styles.
Quote on the question: why so many different styles?…… Why not!
Troy's friends describe him as honest, open minded, respectfull and thousand% dedicated to the music.
This combined with the neverending search for perfection makes Troy an artist with a large and diverse repertoire of tracks you don't want to miss.